Malang is the second largest city in East Java Province, Indonesia. This is a city of great historical significance. The oldest existing record of Malang as a regency is from the 8th century when it was the seat of government of the ancient Kanjuruhan and Singhasari Kingdoms. The city officially became part of the all encompassing Javanese Mataram Kingdom in the 17th century in which by that time was controlled by the Dutch Colonialists. Unsurprisingly given that history, there are several interesting Hindu relics in this area. The city quickly became very popular with the Dutch due to its cool climate, very attractive rural surrounds and easy reach from the main trading port city of Surabaya.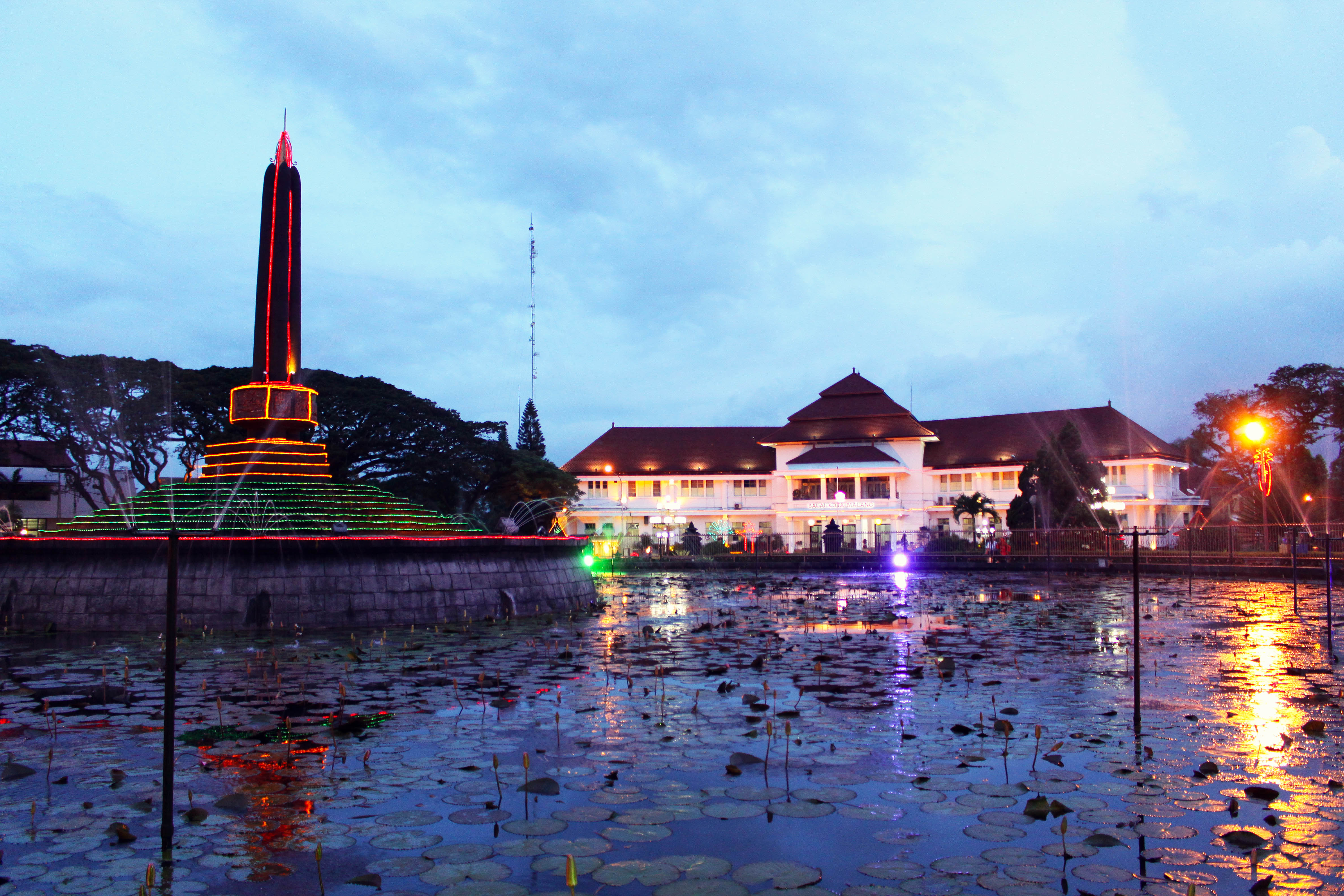 Malang city has its interesting places that can atract the visitor to visit this city. This cool and fresh city also has been equipped with such kind of tourism accomodation including hotel, restaurant, etc. The visitors can visit its interesting objects including: City Hall, Bired & Flower market, Senaputra Park, Kayu Tangan Complex, City Square, Taman Krida Budaya, Gajayana Stadium, Ijen Boulevard, etc.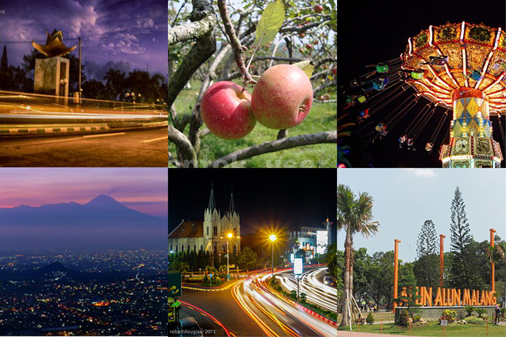 The city is famous for its cool temperature and the surrounding country regions of Tumpang, Batu, Singosari, and Turen. People in East Java sometimes call it "Paris of East Java".
Malang is known with its beautiful beaches. There are many tourist who always visit Malang beaches in holiday. The beaches are Ngliyep beach, Balekambang beach, and Sendang Biru beach.
Then the foreign tourists are commonly interesting to Malang's temples that save the historical value of the past kingdom in Malang regency, they are: Singosari temple, Jago temple, Kidal temple, etc.
Malang has also some famous authentic foods including bakso, angsle, cwie mie. The most famous food is bakso. Bakso is a meat ball (boiled) served with tofu, fried dumpling, noodles and some beef offal in some restaurants. Ketchup, chilly, sweet soya sauce and vinegar can be added to this dish.

Another beautiful place is Bromo Mountain. Mount Bromo is one of the many active volcanoes in Indonesia. Bromo has an altitude 2,329 meters above sea level and located in four districts in East Java, namely Probolinggo, Pasuruan, Lumajang, and Malang. Mount Bromo has a beautiful object of tourism such as caldera, sea of sands, savana hills, and sun rise that you can see from the top of volcano. Local citizen around Mount Bromo widely known as Tengger tribe who are descendants of the Majapahit kingdom. The trip to Mount Bromo can ride a jeep or motorbike by renting to a package tour. Usually tourist gets there in the early morning at 3:00 a.m. to see beautiful sunrise in Pananjakan Mountain.